MOVAB is expanding to Skövde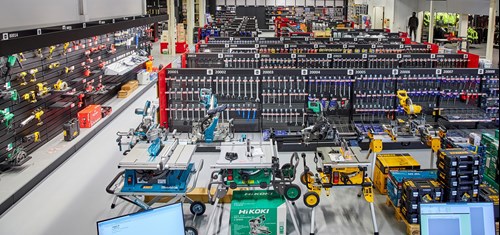 We are now pleased to announce that MOVAB is expanding to Skövde and to Hasslum's Industrial Area in SISAB's former premises. The gates to the new store will be opened on 28 February.

In total, the newly renovated store is 1300 sqm and you will find a large assortment of quality products for the industrial and construction market. The Skövde store will also have sales and distribution of Air Liquide Gas.
New is that MOVAB since the turn of the year also services and repairs welds, high-pressure washers, scrubbers, power tools and press tools.
As before, we will continue to train customers in a number of areas such as a Fall protection, Hot work, Work platforms / Skylift, Safe lifting, Bolt gun, Scaffolding, BAS P and BAS U. As before, MOVAB will offer customer concepts with vending machines and warehouse service.