Electrical Tools and accessories
BIG-gruppen's customers are professional tradesmen, and high productivity, quality and function are natural areas of focus for us. We work closely with leading producers around the world and are constantly developing our product range in close cooperation with them and our end customers. Below are some of the most important suppliers we work with.

Robert Bosch AB is a group with worldwide operations in the vehicle industry and with activities in white goods, power tools and accessories. Bosch has applied for and been awarded the largest number of patents in the world. The company has done this in order to stay at the forefront of new technology and to improve existing products.

Carat started in 1985 in the Netherlands and is one of the world's leading manufacturers in the field of diamond tools for stone, tile and drilling work. The range includes cutting blades, grinding bowls, drills / hole saws, drills and hole saws, machines and accessories.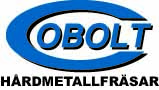 Cobolt hard metal milling cutters are made by the world's leading manufacturer of end mills for industry and crafts. Unique specifications, high hard metal quality, precision ground flutes and a very extensive range meet the high demands of professional users.

DEWALT, In 1922, Raymond DEWALT invented the radial arm saw. Today, DEWALT has a broad range of electric tools, and the fact that professional tradesmen around the world choose DEWALT's products has made DEWALT the fastest growing power tools brand in the world in the last five years.

ERGOFAST är infästningsspecialisten med lång erfarenhet. Man tillhandahåller marknadsledande produkter och varumärken för professionell användning. Ergofast utvecklar löpande bättre, säkrare och mer innovativa lösningar på nya och gamla infästningsproblem för byggaren. 

Evolution makes electrical tools and accessories aimed at the steel and construction industry. They have developed a revolutionary technique for cutting steel with a circular saw.  The machine programme also comprises magnetic drilling machines and cut off saws and mitre saws for the building sector, etc

Fein power tools, the world's first manufacturer of professional electric tools for construction and industry. The tools include the MultiMaster and SuperCut tools for the construction industry, as well as magnetic drilling stands and safety angle grinders with a quick fit grinding wheel.

Festool thinks in terms of systems rather than just tools, to get the work done more quickly, easily and better. For several decades, Festool has been focusing on the wishes and requirements of professional users. By making this the focus, tools and systems solutions are developed to meet the highest demands!

Hikoki has a broad range of garden and outdoor equipment such as chain saws, trimmers, brush cutters, hedgetrimmers, blowers and augers, etc. The range includes products for all four seasons and meets exacting Nordic quality standards.

Makita has been developing, designing and manufacturing its own products since 1915. Products which have always been at the forefront in terms of technology, performance, ergonomics and safety. Makita is one of the world leaders in power tools for professional use.

Metabo manufactures professional power tools and accessories in Germany and Asia and is strong in the market for metalworking power tools and machines, especially angle grinders.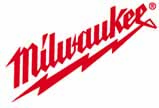 Milwaukee Electric Tools offer high quality electric tools and accessories to professional craftsmen. Milwaukee was the first on the market to offer the new Lithium Ion battery technology and is today the largest supplier of Lithium Ion electric tools in the market.

Panasonic Tools - The choice for your body. Panasonic specialises in the professional market. The machines are made to withstand a lot of wear. They are robust machines featuring advanced technology and ergonomic design that conform to the stringent demands of daily use.