Workplace-lifting and transport
BIG-gruppen's customers are professional tradesmen, and high productivity, quality and function are natural areas of focus for us. We work closely with leading producers around the world and are constantly developing our product range in close cooperation with them and our end customers. Below are some of the most important suppliers we work with.
AC is one of the world's leading manufacturers of jacks and presses. They have a wide range of products and extensive know-how in the field. All products have been manufactured in Denmark since the mid-1950s. Contact your BIG company for further information.

Through BIG-gruppen, BEDSAB markets quality products in the sectors chains, material handling, hoists, lifting equipment, wires, and lashing materials. The company welcomes orders for custom-made chains, wires and textile lifting equipment, complete with installation of components.

Bengtssons Maskin AB has quality products in the industrial hydraulics & lifting equipment segments. They have for a long time provided quality and cost-effective solutions. Their main products are: Enerpac, world-leading manufacturer of 700-bar industrial hydraulics. Enerpac provides everything from cylinder & pump to torque wrench & clamping Nitchi, the original from Japan, manufacturer of lever & quick lifting blocks. They adapt / rebuild according to the customer's wishes, chain length, overload protection, etc. RUD, the natural choice for safe lifting. Lifting eyelets and lifting chain up to class 12.
Benox offers a wide range containing flashlights / hand lamps and bags. The products are developed in close collaboration with users and manufacturers with a focus on function and quality.

In close collaboration with professional users and leading manufacturers, BondTools offers a wide and affordable range of tools and kits that maintain high industrial quality.
Edmo Lift AB is one of Europe's largest manufacturers of lifting tables, lift carts, pallet lifts, armlifts, lift tilts and similar material handling equipment that create ergonomically correct and effective workplaces. Contact your BIG-gruppen company for advice and design of good workplaces.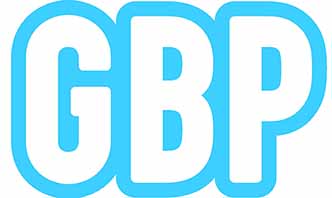 GBP Ergonomics is Scandinavia's leading manufacturer of ergonomic workplaces with accessories, tables that can be raised and lowered, workshop cupboards, pedestals, carts and suspension systems for industry. 

Gunnebo Lifting - Lifts with a clear aim. We offer products that increase your flexibility and your efficiency, maximise the value of your lifting equipment and lower your total costs. We offer you a program that generates strong added value for customers and a lot of customer satisfaction.

Hörby Bruk- Carts, trucks, tools and wheelbarrows with a stable construction, clever details and strong powder lacquer that protects against corrosion. Products that are able to withstand a lot of stresses. Hörby Bruk was formed in 1920 and is today the largest producer of wheelbarrows in the Nordic region. 
Industridraperier offers a broad and complete range of curtains, workplace partitions and screens for efficient protection and screening at the workplace. The range includes well-known brands such as Björndraperiet, Maxibell, Multiporten, X-Guard and FlexiStore. All curtain production takes place in Örebro.




JiWa är sedan 1070 specialiserat på förvaringslösningar till industrier, laboratorier, kontor, myndigheter och skolor. I sortiment hittas kemikalieskåp, gasskåp, brandskåp, utomhusskåp, säkerhetsskåp bland mycket annat.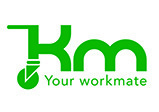 Kongamek has Europes widest range of trolleys with over 1800 models in stock at our warehouse in Konga Sweden. Since 1987 we have delivered trolley solutions covering twelve different lines of business. We can also offer tailor made solutions if you need more than a standard trolley.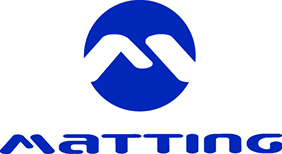 Matting AB supplies ergonomic workplace mats and entrance mats for public environments to BIG-gruppen, and our aim is to have the right mat for the right environment. Contact your BIG-gruppen company so that they can help you find the right mat for the right place!

Nederman is the world leader in environmental technology products and systems. The company's products and systems help create a clean and safe work environment and the focus is on clean air, recycling and environmentally friendly transport management.

Parat is the leading specialist manufacturer of high quality leather and rigid plastic tool bags in Europe.
Parat's products are known for their intelligent interiors, with different organisational systems and modern production know-how.
All items are produced for professional users.

Raaco is one of Europe's leading producers of systems for storage of small parts, tools and accessories. Design, functionality, quality and durability are the focus of Raaco's development and marketing, and environmental awareness is an integral part of the business. 


Stanley hand tools and storage solutions have been used by professional craftsmen for over 160 years. We offer hand saws, hammers, crowbars, chisels, knives, spirit levels, clamps, chalk line reels and both flexible and rigid tool storage solutions. All designed to make your job easier.



Starke Arvid manufactures intelligent materials handling equipment, designed to facilitate work in the construction, transport and mechanical engineering industries. Starke Arvid focuses on ergonomics, environment and efficiency.


Swedmach products include pallet trucks, weighing scale pallet trucks, scissor lift pallet trucks, hand stackers, lift tables, forklift trucks, powered stackers and truck accessories. Swedmach also sells the products under the well-known brands Rapid and Liftwell.. 

Telesteps is the world's smartest ladder. A dumb ladder is just long; we believe you will find a short one more useful. A ladder that you can carry under your arm and fit into any car. A telescopic ladder with a patented design that is very safe. 

Tente offers a complete range of wheels, castors and accessories. Everything from furniture and industry to heavy loads, also customised solutions. Together with your BIG-gruppen company we can produce the right wheel for the right application. We also offer a CAD structural detailing service. TENTE - The World in Motion.

WFI har effektiva arbetsplatslösningar för logistik, industri, kontrollrum och elektronikbranschen. WFI utvecklar och säljer arbetsplatslösningar som förbättrar företags flöde och framgång, allt utifrån varje arbetsplats unika behov.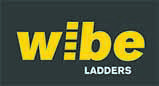 Wibe Ladders is an innovative manufacturer of ladders for reliable solutions focusing on safety at every step - A brand to be trusted!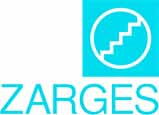 Zarges is Europe's leading manufacturer of ladders, scaffolds and aluminium boxes. Safety and quality without compromise is what we focus on as we continue to develop our product range. Our products are approved for professional use in accordance with AFS 2004:3 and AFS 1990:12.